The Room Where It Happened
Winning isn't everything, but it sure tastes sweet!
Billie Eilish, an 18-year-old American singer and songwriter, swept up all the awards at the 2020 Grammys this year. Winning five of the six Grammy awards she was nominated for—which included the night's biggest prizes—she genuinely appeared shocked and humbled.
Her first award was Best Pop Album and then she later winning Best New Artist. On top of all that her brother/producer, Finneas, received two awards himself for Best Engineered Album and Producer of the Year.
Eilish and Finneas finished out the night with their Record of the Year trophy. By that point, there were no more words to give: thus, they just stepped up to the mic and expressed their appreciation one last time before walking off the stage. Many believe her and her brother's music influence many younger generations, leading to the reason why she walked away with so many awards.
"Because she's so young," shares Cesar Lopez, 10, "she relates more to us teenagers." It also serves as an inspiration for teens, proving that age doesn't need to stand in anyone's way of success. If one has the talent and keeps on trying, he or she can make it. "That's impressive," adds Jesuri Garcia, 10. "She inspires many people like me to not give up, and I always will look up to her."
About the Writer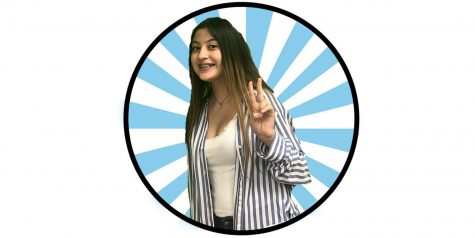 Bianca Morales, Feature Co-Editor, Writer
As a sophomore, joining the Blazer Pennant Newsmagazine this year is something I was really looking forward to--and still am! I am a happy daughter  in...