Kellen Hartman: Setting The Picture For His Future
Kellen Hartman sets the picture for his future.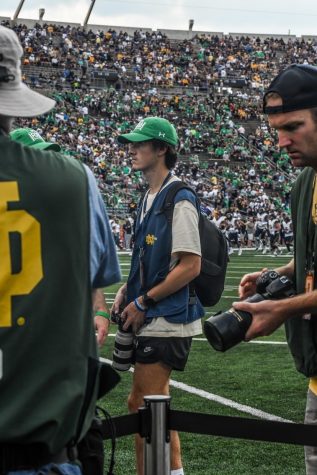 Elkhart High School Junior Kellen Hartman was granted an extraordinary opportunity to intern with Notre Dame Sports Media.
This is a major step in Hartman's career, given he has been photographing since he was young. "When I was in 6th grade, I started taking pictures for fun." What was just a hobby has now become a job opportunity for this teen.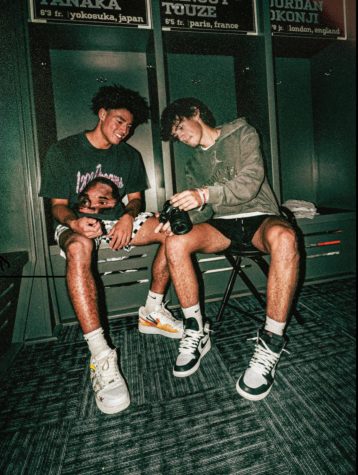 Hartman is one of the youngest and brightest people to get an internship with Notre Dame Sports Media. His age is no obstacle to achieving great things. Hartman speaks on how he was able to get this opportunity. "So, I just know somebody who works for Notre Dame Sports Media, and I reached out  to see if they had availability for internships." Hartman's initiative and interest in this position helped him land the internship. His intrinsic talent for photography has allowed him to reach heights that not many high school students have been able to. "I think this internship will give me a lot of connections and help me network and get to know people in the industry," he says.  This internship is a great step towards Hartman's goal. "I want to pursue this career and work for ESPN, NFL, or NBA." This internship is the exact practice Hartman needs to excel in his future career as a professional sports photographer.
The internship has its perks and allows Hartman to have fun while working. On the job, Hartman gets to experience the action of Notre Dame football firsthand. "The best thing is I get to be on the sideline for Notre Dame games on the weekends," he says. It is not all just fun, but the internship also comes with great responsibility. "I edit a lot of the videos that go on the video board for the home games," says Hartman. In fact, Notre Dame just released one their running backs that Hartman was specifically requested to do. His job helps keep students and fans up-to-date with their football team. As exciting as this sounds, Hartman also speaks on some of the more unpleasant parts of the job. "The worst part is that I stare at a computer pretty much all day." This shows even some of the most glamorized jobs aren't perfect.