Friday Night Lights Shine Bright On EHS Football Program
Are the Elkhart Lions going to State this year?
Elkhart's varsity football team has no doubt shown people what they're bringing to the table this season being 4-1.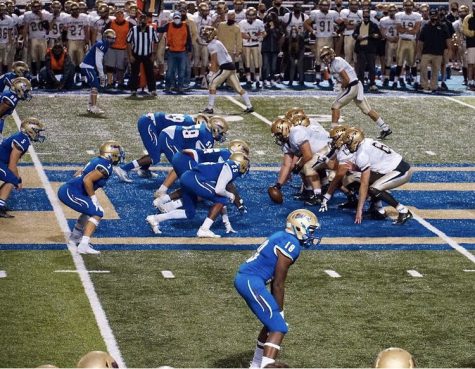 As of Aug. 8 of this year, the Elkhart Lions are ranked 24th in the state of Indiana. Last season, however, the Lions were ranked 75th in the state, and overall came out of the season 5-5 on maxpreps.
Starting off the season in a great way, the Lions won their first game against Concord, 33-0. So, it seems as if there's no doubt the Lion's will dominate the field in the future.
The Lions won their first home game on Friday, Aug. 26, against the Northridge Raiders, 28-7. The Raiders went to State last year, but some of Elkhart's players–including sophomore Kirk Tapp–believe their win over Northridge puts Elkhart in a better position to move up. He stated, "We might have a chance of going to Regionals or maybe even State this year."
Keaton Thompson, also a sophomore, expressed his thoughts on the first home game against Northridge: "I think we did really well, but there is always room for improvement."
The Elkhart Lions got a new head coach this year, Romison Saint-Louis, and  Thompson explained that "the team and the coaches could have better chemistry," but overall, "he's a good person. Discipline is what we needed, and I think a coach that knows discipline knows how to win."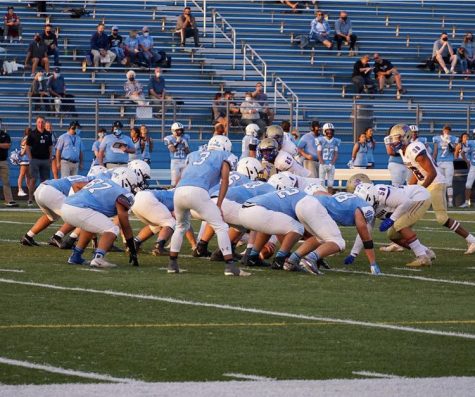 On Sept. 2, the Lions played Hammond Morton and won, 35-6. The Lions also played and won against South Bend Washington, 41-0.
 The Lions lost their first game against Penn High School on Friday, Sept. 16. It was a close game, coming out 20-21.
 With the Lions now being 4-1, the question is this: Are the Lions going to State?
On Sept. 23–this Friday–the Lions will play away against South Bend St. Joseph; they are currently overall 2-3. The Elkhart student section theme for this game is Country vs. Country Club dress up. The team is hoping for massive support for the Elkhart Lions!
The Lions Homecoming Game is on Sept. 30 against South Bend Adams, who is overall 1-4. It is then that the Homecoming Court will be announced at halftime. The dress up for Homecoming is Extreme Blue and Gold. 
The Lions have definitely shown people that they have come to win this year, but the big question remaining on everyone's mind is how far will they go. State? Regionals? Until it all plays out, the team will take it one game at a time.