New Year; New Teachers
Amidst a nationwide teacher shortage, EHS continues to bring in new staff.
New year, new teachers.
A new school year means many things–new classes, new students, and yes, even new teachers. Teachers are the foundation of any school, being the leaders and educators of the students. When new teachers are introduced to a school, that means new opportunities for the school.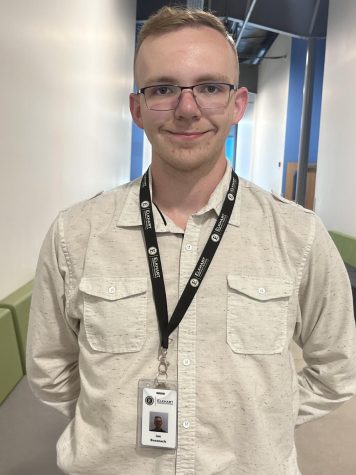 Elkhart High School welcomed a host of new teachers this year, from ones with experience in the field to first-year teachers. Mr. Ian Bossnack is a teacher in the Engineering Technology, and Innovations School of Study. Mr. Bossnack has years of experience as a substitute and tutor, but this year is technically his first as an official teacher. Others, such as Ms. Sarah Mott, a teacher in the Business and International Relations School of Study, came in fresh with no background. This is the start for many teacher's careers and can sometimes be what they least expect. "I had expected to see a lot more disciplinary issues this year," confides Ms. Mott. "This is due to last year."  Ms. Mott isn't the only one who found the student's behavior this year to come as a shock. "I had not expected students to be as calm as they were this year!" Mr. Bossnack exclaims. "When I was teaching under Mr. Baba, all of the students were very rowdy and, I think, a little too excited with two adults in one room." He continues: "But I, do think the students are very calm this year for some reason, and I hope it continues on this route."
Just like students, teachers are also assigned to a School of Study. Ms. Mott speaks of her feelings towards hers. "I love my fellow teachers here, but I've never been a business person, so this is an adjustment." Others, such as Mr. Bossnack, feel absolutely secure in their School of Study now. "When I was younger, I wanted to go into more of the medical field." He starts. "But, now I found myself more interested in computers and tech. So, when I was younger, my School of Study would have been completely different. But, I love ETI."
Overall, the school year has just started with so much more room for growth and adventure. "I'm excited for the rest of the school year, and I think Elkhart High School is a great place to be!" Bossnack exclaims.