DIY: Top Ten Ways To Be Creative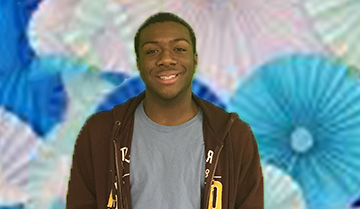 Do-it-yourself projects—or DIYs, as everyone calls them—have been popular since the 1980s, with over a million different DIYs to do. But, what are the most popular DIYs done by teenagers?  Here are the Top Ten most popular from last year.
Starting at No. 10: Home Décor. Home décor DIYs consists of cheap decorations that make a room pop with color and uniqueness.
No. 9: Lip balm/lip gloss. Lip balm/Lip glosses DIYs are popular among young girls and women, with over 241,000 YouTube videos on how to make Lip balm/Lip gloss at home. Why buy store brand lip balm/ lip gloss when they can be made at home?
No. 8 is Jewelry. Jewelry making is such a beautiful but often labor intensive one. These DIYs can be a bit expensive, but the results of such unique jewelry are worth the cost.
No. 7: Face masks. Face mask DIYs are like homemade treatments for the face. Face masks can help the skin face with problems such as dehydration, acne, dark spots, and more.
No. 6: Food. Food DIYs are also called food hacks. They consist of different ways to make food more delicious and unique. Although some food DIYs/hacks are unappealing to some, they are still fun and cheap to do.
   No. 5 is Customized phone case. Customization of a phone case is unique and stylish. Each phone case represents a part of the one personalizing it.
No. 4: Painting/customizing Shoes. Painting/Customizing shoes usually is a long process, but it still makes worth it, with its beautiful colors and flashiness.
No. 3: Customizing/making clothing. These DIYs are amazing. They usually make someone pop in a room full of people. Popular clothing DIY is painting the back of a jean jacket or putting on iron-on stickers. Other clothing DIYs are making prom dresses, tie dying clothing items as well as bleaching them, painting on clothing items, making tank tops, etc.
No. 2: Bath Bombs. Bath bomb DIYs are fun to do, and they are also a great gift for everyone. They change the color of the water, and they release nutrients for the body, making it fun and helpful for the body.
Finally in No. 1: Slime. Slime has been sensation since 1976, but making slime at home didn't become popular until early 2019. With over 5 million YouTube Videos on how to make slime, it is the most popular not only among teens but also among the young and the old.
Teenagers all over the world are making DIYs a hobby. Not only are they saving money, but they are also expressing themselves and having fun, as well. Trey Peterson, 11, started to make clothing DIYs this year. He states, "Customizing and making clothing made me feel like I could wear whatever I wanted."