Who Ever Said That Education Had To Be Boring!
Sign-ups for both the Marine Biology and the Colorado Trips are now underway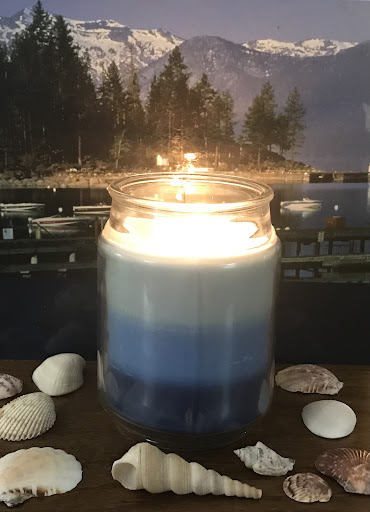 Time flies when having fun–or at least it will with the upcoming Colorado and Marine Biology trips!
"We'll do a lot of traveling, camping, hiking with and without packs, rafting, seeing gorgeous scenery, and creating friendships and memories," boasts Mr. Ed Hibshman, referring to this summer's upcoming Colorado trip. Many already know of this famed school trip. But, with new students every year, it's always like a fresh start.
Mr. Hibshman shares some of the background on how the trip came into existence and how he became involved. In fact, it started in the 70s as an extension of  family vacation that Mrs. Jean Miller, a science teacher at Brookdale Junior High at the time, developed into a summer enrichment program. Not long after, Mr. Richard Golden, a fellow science teacher at Brookdale, joined in on the action.  Roughly a decade later, Mr. Hibshman followed suit. "I graduated from Memorial High School," Hibshman states, "and then started teaching there after graduating college." Continuing, he adds, "Mr. Golden asked me to be a teacher on the trip in 1988–and I have done the trip ever since!"
Apparently, organizing just one summer enrichment program, however, was not enough for Hibshman. In addition to the Colorado Trip, Hibshman also leads the Marine Biology Trip. On this excursion, students will likely see a variety of marine wildlife: whales, lobsters, jellyfish, seals, snakes, and many more. Animals are always a good bonus to brighten anyone's day. With this trip, Hibshman hopes to give students who are interested in Marine Biology the chance to get first-hand experience. Others, however, go on the trip to simply enjoy what is likely a once-in-a-lifetime experience. 
As for how long these trips take, Hibshman explains. "Since we go several places on the East Coast,  the amount of time it takes to reach the different places is broken up. It takes about 22 hours to reach Boston," he notes. "We drive to the eastern side of Pennsylvania the first day and then reach Boston on the second evening." He goes on to say, "From there, we drive to Plymouth, Massachusetts, which only takes an hour. After doing the activities in Boston and Plymouth, we drive to Bar Harbor, Maine."
Hibshman admits these trips are long, but insists that they are worthwhile. Normally, Hibshman holds a meeting in October or November, discussing the qualifications and rules. Organizers also check in with teachers to see how good grades are and how the students get along with others. Then,  another meeting in January for those who are invited on the trip.
Those interesting in hearing more about these trips should contact Hibshman. And, those already planning to go should remember Hibshman's last selling point: "This drive is spread out over two days, but it will be 14 days of pure fun!"