Volunteering Is The "Key"
Helping one another is human nature.  Voluntarism and philanthropy were created for just this purpose: "organized help." 
Serving with Mission trips, Peace Corps, Red Cross, and Junior League–just to name a few–are all examples of organizing people with common interests to help achieve a goal.  Organizations where members can assist their community are abundant.  One easily accessible community service group geared for high school students is Key Club.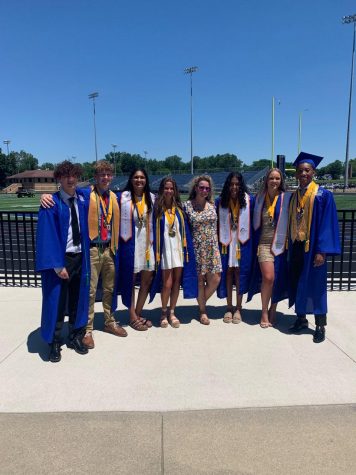 Key Club "is a student-led organization that teaches leadership through serving others."  Elkhart High School Key Club Sponsor, Mr. Paul Walker, agrees. "I want our Elkhart students to know what it feels like to help others.  When you serve and help others on a regular basis, you will receive far more than you give in the long run."  Walker cited that in addition to service work, these types of organizations are wonderful opportunities for networking, practicing leadership skills, and learning to work with different types of people.  He encourages members to speak out: "I want the students' ideas to be the driver of our organization."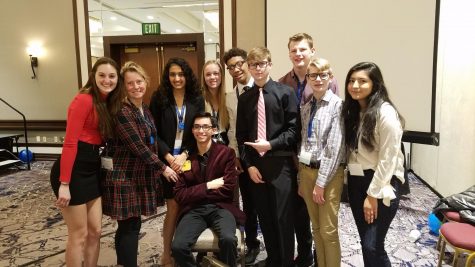 Each year, Key Club meets to vote on community projects on which they might offer assistance.  This is a unique year, with the merging of two schools and, consequently, two Key Clubs.  So far, things have transitioned pretty smoothly, and everyone's enthusiasm is exciting.  In the past, Key Club members have been found at places like Wings Etc. collecting money to donate to its causes.  Getting out into the community helps connect people.  They are able to learn about projects high schoolers are working on, and it gives them an easy opportunity to donate and be a part of something.  Most recently, Key Club has opted into a fundraising event to help save people from human/sex trafficking. In the coming weeks, Key Club members at Concord, Penn, and Elkhart will all start to collect money to help save at least one person ($1,500).   Elkhart members will collect money in Advisories in the next few oncoming weeks.
This might seem like a small drop in the bucket on such a large issue, but if society all thought that way, nothing would ever get done.  Anyone interested in joining can contact [email protected]