A Passion For The Profession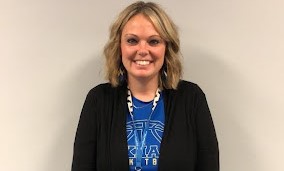 Teaching has always been a difficult task and an often debated profession. Sometimes it depends on where, what grade, what subject and how long a teacher has been teaching to determine his or her opinion.
Many teachers right here at Elkhart High School have shared their opinions on the profession, and what they would (or wouldn't) change about what goes on for them. Mrs. Heather Fellows, a chemistry teacher in Health and Public Safety, has been teaching for 18 years, but 15 with Elkhart. "Teaching is so rewarding, and I am here because I'm passionate about teaching science in Health and Public Safety.  I have my dream job!  If I wasn't happy, I would have moved on to other things." Fellows also says she loves teaching chemistry, as she is a "science nerd."
Mrs. Kara Sears, the child development teacher in Human Services, says "Ever since I was little, I always knew I wanted to be a teacher." She said she had some amazing teachers, so she wanted to give back. Sears attended Bethel College, which is now Bethel University. Sears recommends becoming a teacher, but only if one loves kids and is passionate about being a teacher for the next generation. "If a person is passionate about teaching, this person should definitely become a teacher, but if someone is just looking for a job and does not feel the inner excitement for teaching, I think they will be happier having a lower-stress job."
So, for any student interested in teaching, or any job for that matter, be passionate about it, enjoy it, and love it. Don't always make it about the money, or location, or even the place one works. Make it about helping others and always letting someone reach his or her full potential. A career should be something to look forward to every day, not something to dread.