Chipotle Wins Hands Down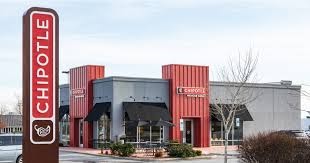 A lot of people think Subway is the healthiest fast food restaurant. Yandel Cordova (a sophomore) said, "Subway is the healthiest fast food". But little did they know it's actually Chipotle. Some people don't know what Chipotle is. 
Chipotle Mexican Grill known as Chipotle is an American chain of fast casual restaurants in The United States, The kind of food they sell is Mexican inspired such as tacos and burritos. 
Now why is Chipotle the healthiest…. Chipotle is a comparatively healthier fast food option due to the fresh ingredients they offer. 
On the other hand, Subway still contains three times the amount of salt that the medicine recommends. That's why the subway isn't the healthiest option. A new Chipotle I scheduled to open in Elkhart this winter, it's going to be located at 135 County Road 6. It will feature a "Chipotlane", the restaurant chain's digital order drive thru pickup lane.
There are 2,788 locations in The United States! Newport Beach, CA is the headquarters of Chipotle. The founder is Steve Elis and it was founded July 13, 1993, Denver, CO.  
Fun fact: back in 1998 McDonald's and Chipotle were in the same business or owned by the same owner for Chipotle, but in 2006 McDonald's no longer owns any shares of Chipotle.
Another thing all should know about Chipotle is its known for "food with integrity".