Hallmark And The Holidays Go Hand-In-Hand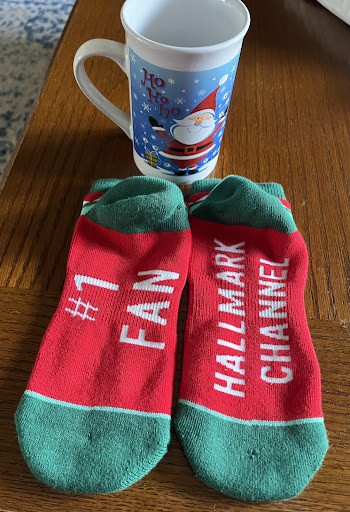 Looking for some Christmas cheer? The Hallmark Channel is the place to be!
Hallmark produces some of the most enduring media and has come to dominate screens all across America throughout the winter season. This year, this channel and a sister network, Hallmark Movies and Mysteries, produced a 103 original movies; over 50 are about Christmas. Since 2011, from late October to January, Hallmark has broadcast Christmas movies nearly 24 hours a day, seven days a week.
These heartwarming films are known for their comforting familiarity with their similar plot points. Hallmark has also come out with a very convenient app for their viewers that can be downloaded on smartphones. Watching movies on the go just became that much easier! When seeking some holiday spirit, a Hallmark movie could fix anyone's winter blues. 
Emily Elli, a sophmore and Hallmark regular, says, "It's sort of like my place to go to get away from everything in my life that is problematic or negative. I'm looking forward to all of the new movies that are airing. On Dec. 5 there's a new one called Sister Swap: A Hometown Holiday. I'm hoping it's a good one."
She continues, "There's a total of forty new holiday movies premiering this 2021, which is super big for them and their viewers. There's a premiere schedule online that shows the date and times of when they should air. Most of the new ones usually air over the weekend during the evening time." 
It seems as if it's almost a perfect world within the Hallmark Channel, with its townspeople who care for one another, run viable small businesses, and compete in gingerbread bake-offs. Oh, don't forget he small town romances. What's a Hallmark movie without that? But, still expect plenty of other holiday tropes.