"High School Musical" was okay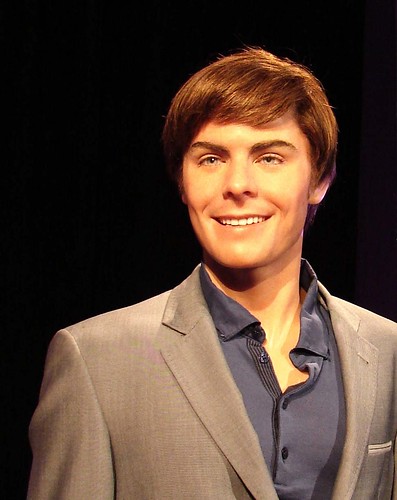 "High School Musical" is a movie that was released back in 2006 directed by Kenny Ortega, but I had honestly never watched it until now.
My conclusion: the movie was mediocre and didn't offer anything good with two exceptions. But one of them was not Zac Efron (as you might assume) because he didn't sing in the entire movie.
Actually, I would say that all of the actors in the movie were mediocre. I can't think of any that were good. So what what are my two exceptions?
The two rehearsal scenes with Sharpay and what's his face.
Also, the music scene with Efron and Vanessa Hudgens.
The Sharpay scene was really solid and it actually threw me off because of how good it was. I felt confused watching since I was expecting mediocre and not something that was good.  Efron's and Hudgens' scene was pretty good as well considering everything.
The plot was dry. I watched the movie knowing nothing, but if I were brain dead, I could've followed it along pretty well. I like a show with more intellect. I didn't get that.
A wet mop would be more useful than Zac Efron since all he did was deliver his dry lines, somehow drier than the Gobi Desert. They could've used a wet mop and saved money for such a weak performance. The mouthing for all his "singing" doesn't count since it was terrible and exaggerated.
Vanessa Hudgens sang pretty well and was okay as an actor. The movie won two Emmys, one for choreography. But in my opinion, the choreography was mediocre; it didn't deserve the Emmy, even if it was out of default.
Overall, I would only give the movie a 6/10 Greenfield. On a side note, I relate with the Crème brûlée guy.
The views in this column do not necessarily reflect the views of the GENESIS staff. Reach Richard Bautista at [email protected].