Melanie Kruip: From High School Memories To College Medicine
Although high-school seems like a pit stop on the route to success, those crucial four years build responsibility, shape a new individual, and help determine the future.
For Melanie Kruip, 12, her four years of being at Elkhart Central can be described with content —"I loved my time at Central, from the curriculum to the Friday night football games, and all of the moments I made with my friends along the way." 
As a certain old saying goes, "All good things must come to end," this high school chapter closes and the excitement of college enters. "I'm majoring in physical therapy and sports medicine at Indiana University," Kruip notes with anticipation. "I always knew I wanted to work in the medical field, and it seems like a good fit."
   Does she believe that high school played a role in that decision? Kruip described that "high school is a time in your life when you're going through constant change and adaptions, so I firmly believe it shaped me." 
   To the incoming freshman who are anticipating the beloved high school experience, Kruip offers this advice: "Care about your GPA from the very beginning and take tough classes—but also fun ones that interest you, so you have more time!"
   While the future will always remain uncertain, the stories of past Blazers are inspiring and provide a powerful insight into the positive direction high school can lead a person.
About the Writer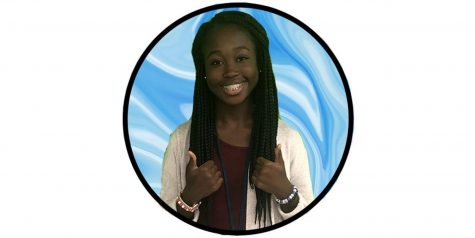 Virtue Nyarko, Editor-in-Chief, Entertainment Co-Editor, Writer
After two dedicated years of being a member of the Pennant staff, I was promoted to Editor-in-Chief, which is a great way to cap off my senior year. ...